Charlie Rich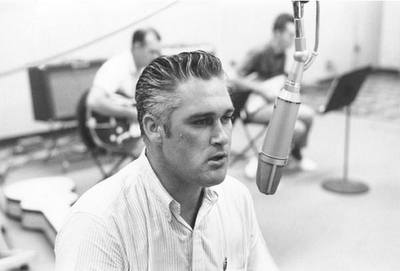 Charlie Rich was born on December 14, 1932, in Colt, Arkansas to rural cotton farmers. He graduated from Consolidated High School in Forrest City, where he played saxophone in the band.
Rich began his professional musical career while he was enlisted in the U.S. Air Force in the early '50s. While he was stationed in Oklahoma, he formed a group called the Velvetones, which played jazz and blues and featured his fiancée, Margaret Ann, on lead vocals. Rich left the military in 1956, and he began performing clubs around the Memphis area, playing both jazz and R&B; he also began writing his own material. Rich managed to land a job as a session musician for Judd Records, which was owned by Judd Phillips, the brother of Sun Records founder Sam Phillips.
Rich didn't have a hit until 1960, when his third Phillips International single, "Lonely Weekends", became a Top 30 pop hit. However, none of its seven follow-up singles were a success, though several of the songs would become staples in his set, including "Who Will the Next Fool Be?", "Sittin' and Thinkin'", and "Midnight Blues". In the early 60s, Rich's career remained stalled.
He found his musical comfort zone in 1968 with Epic Records producer Bill Sherrill, who worked with Rich to create the smooth, ballad-friendly sound that would make him famous. Known as the "Silver Fox" for his prematurely gray hair, Rich enjoyed a streak of commercial success in the 1970s. He had nine #1 country singles, including "There Won't Be Anymore", "A Very Special Love Song", "I Don't See Me in Your Eyes Anymore" and "Behind Closed Doors", which sold 1 million copies.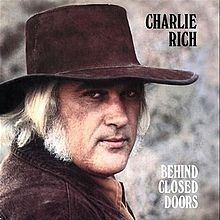 Charlie Rich's peak came in 1973 with "The Most Beautiful Girl", a single that sold 1 million copies and spent weeks atop both the pop and country charts.
Even though he was at the peak of his popularity, Rich began to drink heavily, causing considerable problems off-stage. His behavior came to a head in a shocking on-stage meltdown at the 1975 Country Music Awards, where instead of presenting the Entertainer of the Year award to its winner - John Denver - he lit the card announcing Denver's win on fire in front of an outraged audience.
In 1992, Rich released Pictures and Paintings, a jazzy record that was produced by journalist Peter Guralnick. It was released on Sire Records. Pictures and Paintings received positive critical reviews and restored Rich's reputation as a musician, but it would be his last record. On July 25, 1995, Rich died suddenly of a blood clot in his lungs.
MORE YOU MIGHT LIKE
TEST YOUR MUSICAL KNOWLEDGE