Garth Brooks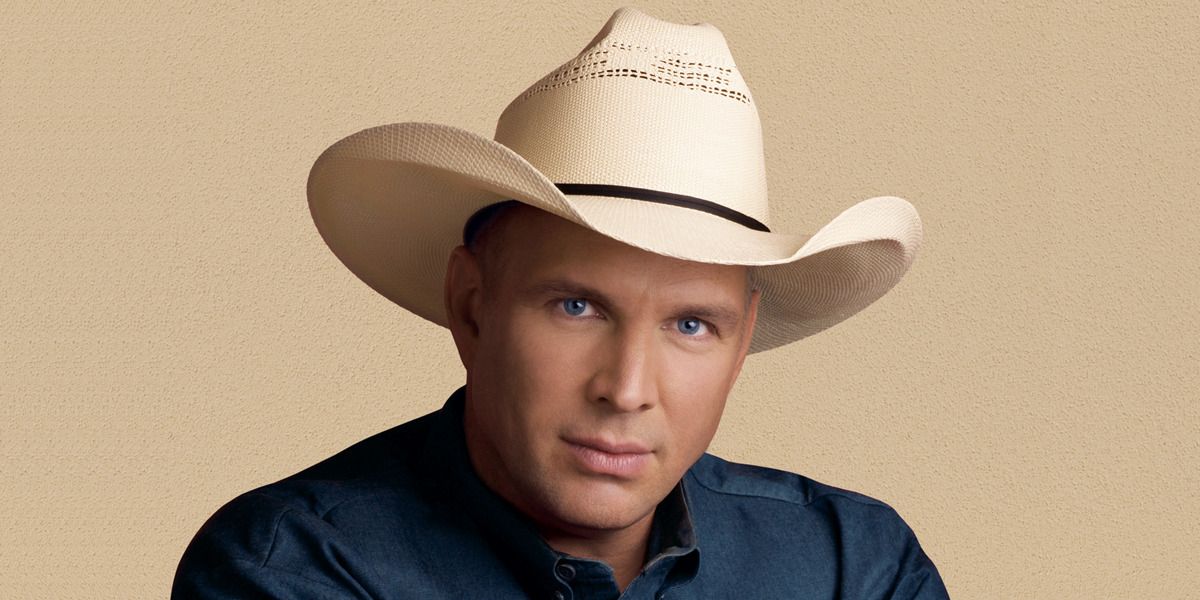 Garth Brooks was born February 7, 1962, in Tulsa, Oklahoma. His mother had been a singer before marrying his father, a working-class draftsman. Both parents had children by former spouses; Brooks was the younger of two they had together. He learned to play guitar and sing with his mother and joined a band during high school. His primary interest was sports, though, and he attended Oklahoma State University on a track scholarship. Only after graduating did Brooks devote himself to music. He briefly moved to Nashville in 1985 but found little luck there. After moving back to Oklahoma, marrying, and saving some money, he decided to give Nashville another try. His persistence paid off when a Capitol Records talent scout spotted the singer in a club and signed him.
Released in 1989, Brooks' self-titled debut album peaked at #2 on the country albums chart and spawned four Top Ten country singles: "Much Too Young (To Feel This Damn Old), "If Tomorrow Never Comes", "Not Counting You" and "The Dance". No Fences outdid its predecessor, reaching #1 on the country chart and on pop and generating four #1 country hits: "Friends in Low Places" (1990), "Unanswered Prayers" (1990), "Two of a Kind, Working on a Full House" (1991) and "The Thunder Rolls" (1991). The video for the latter single got flak from Country Music Television and the Nashville Network for its graphic depiction of domestic violence, a subject Brooks addressed in the song. But VH-1 supported Brooks, thus heightening his crossover appeal to pop audiences. No Fences became the biggest-selling country-music album of all time.
Brooks' winning streak continued with 1991's Ropin' the Wind, the first album in history to enter both Billboard's pop and country albums charts at #1. This time, there were three chart-topping country singles - a cover of Billy Joel's "Shameless" (1991), "What's She Doing Now" (1992) and "The River" (1992) - as well as "Rodeo" (1991) and "Papa Loved Mama" (Number Three country, 1992). Later in 1992, a Christmas album, Beyond the Season, shot to #2 on the pop and country albums charts. Before the year was out, Brooks topped both of those charts again with The Chase, which yielded the hits "We Shall Be Free", "Somewhere Other Than the Night", "Learning to Live Again" and "That Summer".
In Pieces surprised no one when it debuted at #1 on the pop and country charts, and produced two #1 country singles in 1993: "Ain't Going Down (Till the Sun Comes Up)" and "American Honky-Tonk Bar Association". Brooks singles collection The Hits peaked at #1 on both pop and country charts in 1994. Hit singles of that year included "Standing Outside the Fire" and "One Night a Day".
With such a massive sales record, the same success was expected of 1995's Fresh Horses, which included the #1 country singles "She's Every Woman" and "The Beaches of Cheyenne", as well as "It's Midnight Cinderella", "The Change" and a cover of Aerosmith's "The Fever". Fresh Horses was no slouch on the pop albums chart and four million copies sold, but the fact that it didn't hit the top slot and sold millions fewer than its predecessors made the driven Brooks consider the disc a disappointment. Although he'd said in interviews that he'd quit the music business when his fans stopped buying his albums, this setback wasn't nearly enough to push him into retirement. Still, when he was named Favorite Artist of the Year at the 1996 American Music Awards ceremony, he declined the honor, saying he didn't feel he deserved it.
In 1997 Brooks returned with a new album, Sevens, and a strong marketing campaign. Preceded by a free concert for 250,000 people in New York's Central Park in August 1997, which was broadcast live on HBO, the original release of Sevens was a limited-edition run of 777,777 copies offered as collectibles. The ploy worked, as the limited-edition copies sold out in a week and the album eventually outsold Fresh Horses. Sevens contained its share of country hits: "Longneck Bottle" and "Two Piña Coladas", plus "In Another's Eyes", a duet with Trisha Yearwood, and "She's Gonna Make It".
The following year, Brooks' label continued its savvy marketing efforts, first broadcasting a live-via-satellite concert to Wal-Marts nationwide to promote a live album, Double Live, then releasing a boxed set, The Limited Series, containing his first six studio albums, each with a previously unreleased track, and then discontinuing the manufacture of those six individual discs. The label's plan was for each title to be reissued, with higher-quality sound, on the Tenth anniversary of its original release; meanwhile, the only available option was the higher-priced compilation.
Satisfied his career was back on track, Brooks moved on to an elaborate multimedia project that entailed the creation of an alter ego. Taking on the personal of Chris Gaines, a fictional Australian alternative-rock star with a goatee, Brooks recorded an album with rock producer Don Was that posed as Gaines' greatest hits and encompassed styles from new wave to R&B. The 1999 concept album, as well as two TV specials, served as an introduction to a supposed future film, The Lamb, in which Brooks would star as Gaines. A daring idea (although ridiculed by critics), Garth Brooks in . . . the Life of Chris Gaines peaked at #2 on the pop chart and sold a little more than one million copies, but it was largely ignored by country fans. Brooks never fully recovered from the Chris Gaines debacle and no film ever materialized.
In 2000, Brooks and his high school sweetheart and wife of 14 years, Sandy, divorced. Shortly thereafter the singer announced his retirement from the music industry. His final album, Scarecrow, topped the country and pop charts, yielding the country hit "Wrapped up in You". After performing a few promotional shows for the album, he vowed not to record or perform again until the youngest of his three daughters turned eighteen. Brooks soon began publicly dating country singer Trisha Yearwood and on December 10, 2005, the two were married at their home in Oklahoma.
He reemerged from his retirement to perform with Yearwood at a few charity shows including the Hurricane Katrina benefit Shelter from the Storm. He also released the single "Good Ride Cowboy", a tribute to rodeo star and singer Chris LeDoux, who died that year. In 2006, Wal-Mart released The Lost Sessions as a single disc with extra tracks including a Grammy nominated duet with Yearwood, "Love Will Always Win". Another boxed retrospective, The Ultimate Hits featured the previously unreleased single "More Than a Memory", which debuted at #1.
Thanks to Rolling Stone.com.
MORE YOU MIGHT LIKE
TEST YOUR MUSICAL KNOWLEDGE